Workforce Development Becomes Major Industry Focus Amid Growing Construction Demand
For every three construction firms in the United States, two report extreme difficulty in finding qualified talent to fill available positions. A recently released Associated General Contractors of America construction industry survey reported that sixty-nine percent of firms are having trouble finding skilled workforce participants. Workforce shortages are being experienced at every level of the industry from management to craft workers. Fifty percent of firms report difficulty finding and hiring salaried project manager positions, while thirty-one percent are having trouble filling estimating positions. At the craft level fifty-seven percent of firms are experiencing talent shortages at the carpenter position, and fifty-two percent have difficulty filling laborer positions. Workforce shortages have the potential to undermine economic growth by slowing the pace at which contractors execute current projects, while at the same time limiting contractor's ability to bid on new projects, which will in turn push the cost of construction higher.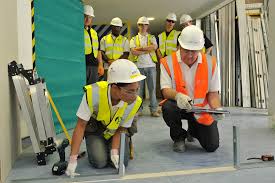 The root cause of this problem lies in the lack of training and education made readily available to the current workforce of today and more importantly the future workforce of tomorrow. As a result of the difficulty in sourcing qualified talent fifty-six percent of firms are utilizing more overtime, forty-two percent of firms are sourcing craft workers from labor pools, and thirty-nine percent are using staffing agencies or temporary labor organizations for workforce needs. This is not a sustainable option. Extended work hours and temporary worker engagement is not a long term solution. The lack of a trained and skilled workforce also has the potential to impact jobsite safety.  Currently fourteen percent of construction firms report an increased number of reportable injuries and illnesses, and that same percentage reports increased numbers of jobsite hazards identified in project  inspection reports.   The construction industry workforce of today and tomorrow needs to be developed, educated, and trained in order to meet increased market demand for speed and sophistication.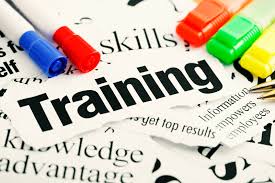 Workforce development measures that provide a means for recruiting and training construction industry talent must be diligently implemented and consistently executed in order to create and maintain a sustainable workforce. As an industry we must work towards having a coordinated strategy related to workforce development at the national and state level. The industry must also advocate for increased funding at the federal and state level for technical training that provides high quality education that aligns skills development with job opportunities. Work-based learning initiatives with employment opportunities must also be supported, which will in turn provide pathways for students to transition from high school to technical college programs. Workforce development efforts must increase. It will take a coordinated effort from government and industry to grow our current construction talent supply chain, but it is a public private partnership we must make the investment in to ensure a strong long term solution. Failure to address this current workforce situation limits our industry's ability to remain resilient and drive construction innovation forward.